MAKE MONEY GETTING US A POTENTIAL BUYER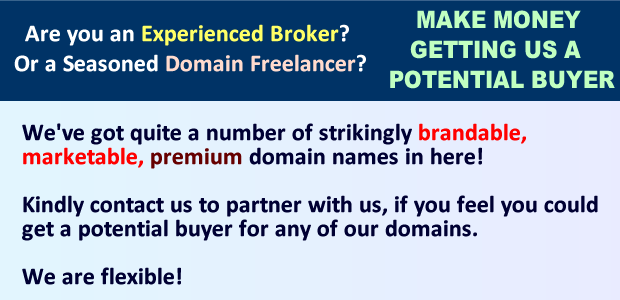 We've got quite a number of strikingly brandable, marketable, premium domain names in here!
Kindly contact us to partner with us, if you feel you could get a potential buyer for any of our domains. We are flexible!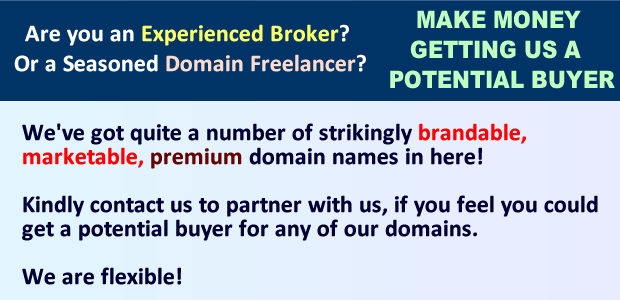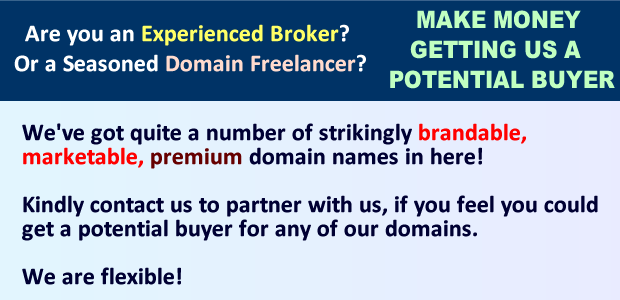 Could you please tell us which of our domain(s) you are interested in marketing.