www.FootballClubsFans.com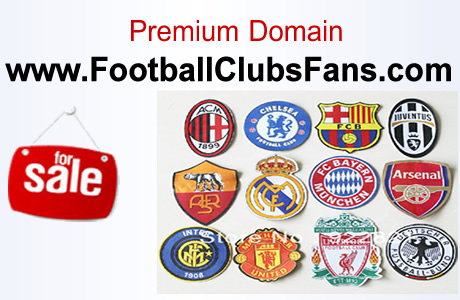 This domain name will house all FOOTBALL clubs in the world with their corresponding fans. The site could be maximally used for all football purposes (namely, Videos, updates, forums, opinion polls, betting odds etc).
Here we easily can know which FOOTBALL team constitutes the largest pool of fans in the whole world, which Club's fans' strength is growing at a most astronomical rate, etc. Different football forums will be embedded within the website.
Football agencies, different football organizations, notable clubs in Europe Asia, South America, North America, Australia and Africa (or generally across the globe) could place adverts on this website which undoubtedly is bound to generate an amazingly high volume of traffic
It's a huge opportunity for football advertising companies to launch their adverts on the website. Notable online betting and gambling companies can also catch the interest of many football fans and fanatics here. Football authorities, football clubs and football agencies could also have their website links plugged to this website, effect news updates and events, etc on this site. Lively or controversial football video clips would be uploaded here from time to time.
It's gonna be a one-stop, irresistibly exciting center for all world's football fans of different clubs to converge to discuss ideas, football pre-matches, referees, coaches, transfer news; argue incisively about football post-matches; even they could express their views and make constructive suggestions about how the football institution could make a better world.
Most essentially, Football Authorities/Associations and Football Clubs could form momentous decisions from an all-important statistical inference deduced from the opinion polls gotten from the site.